Noa Takahashi
Age: 15 - 16
During the story: In one day Noa meets first Kimoto, a boy in Rumi's class who offers her a ride home in his sports car. Then Shuichi, an older boy who awed her in the park. But he lives a long distance from her favorite spot and scared her with his anticks, isn't he afraid of death? Noa thinks something is up but she can't put her finger on it. Noa ends up walk in the city after dark and gets scared. She runs into camera repair store. There she meets a young man who just strikes her as being so sad. She wants to reach out and comfort him, but he's mysterious and she can't find out what's wrong. Noa is very caring and keeps trying to help everybody else, causing her to be drawn into their problems and them into hers.
Background information: While her parents are some what crazy, Noa has grown up in a happy home full of love. She adores her parents and knows that they feel the same about her. Noa is out going and nice to everybody, so long as they're not being a jerk to her friends or someone she just feels the need to protect. Noa's passion is taking pictures, life is so full of great moments and she thinks it's sad that if no one is there to record it either with a picture, drawing, or writing about it, it's just gone. But she's happy when she can bring those moments back to life or help someone relive it by capturing it on film.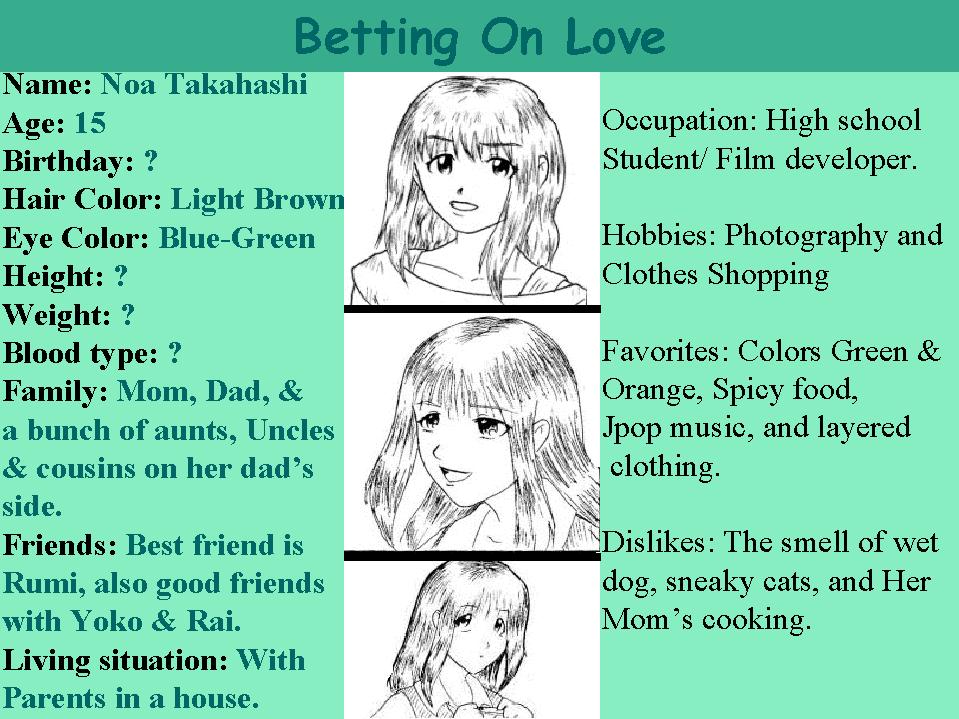 Expect more information and some fun stuff next month.