Yoko Yadate
Age: 16
During the story: Yoko has been friends with Noa and Rumi for a few years and she's in Rumi's class this year. Yoko is about to flunk science so she turns to her classmate Asaba for help. She's a model because her mother makes her. Yoko would really like to open up her own clothes line.
Background information: It's not easy being beautiful, that's why Yoko works hard at it. Yoko's mother is a movie star who never really got the big break she needed to shine. Mrs. Yadate gave up her career just when it was starting, to settle down and marry Mr. Yadate, and not a day goes by that she doesn't tell Yoko all she gave up to have her. Yoko has been in and out of dozens of acting , singing, and dancing schools and is full of talent. But she just wanted to be a kid and so wouldn't practice and was the laughing stock of all her special classes, much to her mothers dismay and Yoko's contentment when she could watch her cartoons. However all was not lost, Yoko was always naturally pretty and with the right makeup, dresses, and hair styles she's a nock out. In modeling Yoko has finely found something she enjoys, who doesn't like wearing the absolute finest? And best of all she doesn't have to practice all of the time, just get dress and smile for the camera.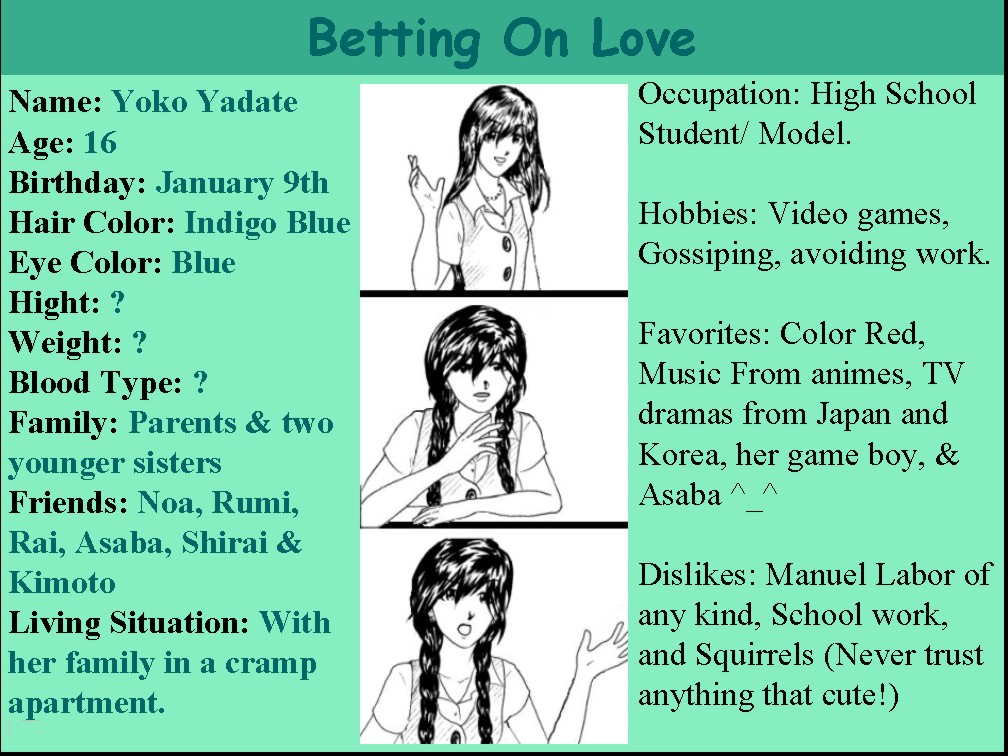 Expect more information and some fun stuff next month.